Are you looking for stylish, good quality gear, personally branded, to sell to your customers and clients? Would you like to be able to do that without the financial outlay of having to buy the stock up front first? Would you like to do that without having to spend tedious amounts of time gathering order forms?
In fact, would you like to have your own brand of merchandise for sale without having to spend any time on it or do any extra work at all?

Having your own brand of clothing & accessories is a great way to enhance a Brand image, a great way to promote that Brand and an invaluable revenue source as well. But it can be time consuming too. We know from experience that traditionally it can mean a bulk order that you may have had to wait weeks for, will have had to pay for in advance and will now have to find storage space for

However, with our support and one our online stores, you can have your own range of merchandise, available for sale 365 days a year. You can leave us to handle all the orders too, so you don't have to.
Q -How does it work?
A- We provide you with an own branded e-commerce website, populated with your personalised range of merchandise. Then when order is placed, we process it and send it direct to the buyer. You earn revenue on the sale made. All whilst going about your normal business.

MyClubStuff have been suppliers of personalised and business branded merchandise for many years. Using that experience, together with the technology now available for e-commerce, we are able provide a modern and hassle-free way for our storeowners to sell their own personally branded products. All backed up with our technical knowledge and practical support.
With our Print On Demand affiliate store, you do not have to buy any stock up front, no more order forms and you get to see what the finished product will look like, in advance. You choose the product range and set the retail prices. There is no contract and no ongoing monthly fees. If you feel it isn't working for you, you can shut your shop at any time

Have any Questions or Queries, you may find the answer on our FAQ's page here

To give you an idea of what a finished website might look like this is a link to our sample store here. This is also a link to one of our existing store owners here. You can see the range of products that they have chosen and how those items have been personalised
This is also the link to our Product Catalogue page here, so you can see the type of products you can choose to sell in your store. We do realise that taking one of our stores means you have entrusted us with a large part of your Brand image, so we are always available to discuss anything specific that you need for your customers.
As one of store owners, you also have our support and assistance when purchasing any other merchandise that you may need for your business. We specialise in source and supply and are more than happy to help you find what you need. Just get in touch and let us know what you are looking for

There are just 3 steps to opening up your own online store:-
1 – Decide the best store package for you
2 – Choose your product range and supply us with the artwork for your logo
3 – Leave the rest to us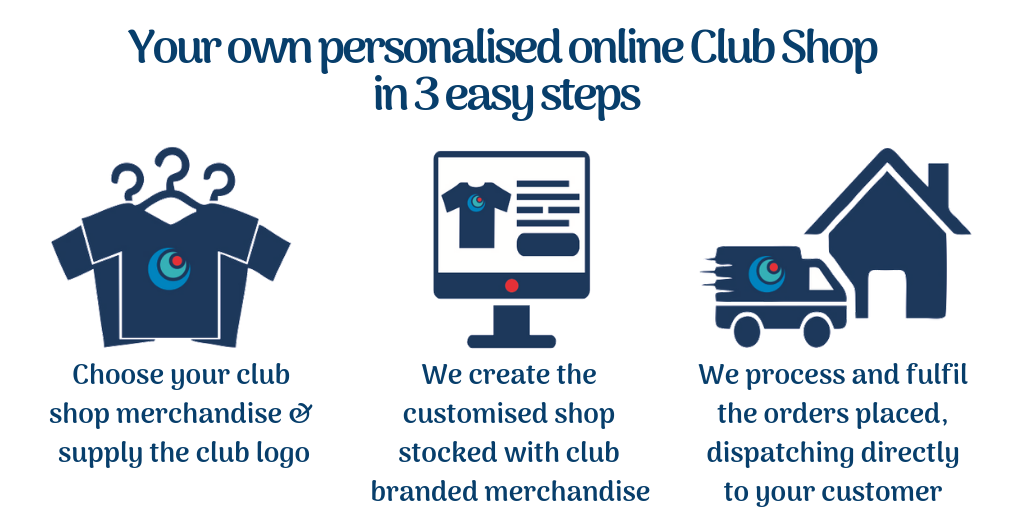 You can see the full details of what is available in our Store Packages below. If you choose to Buy Now, we will then contact you to start the process of building your store. If you have any queries or would prefer to talk it through first, please feel free to get in touch.

So if you are looking for an revenue source that doesn't require any extra work from you, give us a call today and you could have your own range of branded merchandise available for sale, in just a few days